"Who's Elise?" my son suddenly asked me one day out of nowhere. "You'll have to be a little more specific," I replied.
But then I saw that he had a score I had given him to sight-read a while ago.
It was, of course, sheet music for the popular piece 'Für Elise' (For Elise) that has crept into ringtones, hotel lobbies and elevator music and is one of Ludwig van Beethoven's most popular compositions.
The work has the formal title Bagatelle No. 25 in A minor (WoO 59) for solo piano. The term 'bagatelle' literally means "a short unpretentious instrumental composition" as a reference to the light style of a piece. In Beethoven's usage, it refers to a short piece of music, a character piece, typically for the piano, and usually of a light, mellow character. Beethoven's bagatelles are arguably the best examples of the form.
The WoO stands for Werke ohne Opuszahl ("Works without opus number"), a German musical catalogue prepared in 1955 by Georg Kinsky and Hans Halm listing all Beethoven's compositions that were not originally published with an opus number, or survived only as fragments.
The 'Für Elise' bagatelle was only discovered in 1867, four decades after Beethoven's death by another Ludwig, German scholar Ludwig Nohl, who lives on in music history mainly for the find and as a Beethoven scholar. It is thought that Beethoven meant to add the piece to a cycle of bagatelles.
Nohl had affirmed that that original autograph manuscript (now lost) had the inscription: Für Elise am 27 April [1810] zur Erinnerung von L. v. Bthvn" ("For Elise on 27 April in memory, from L. v. Bthvn").
So to return to the original question: who was Elise, the dedicatee of the bagatelle? The jury is still out, but there are three prime candidates.
German musicologist Max Unger believes Nohl may have incorrectly transcribed the manuscript title, which may actually have read "Für Therese", referring to Therese Malfatti von Rohrenbach zu Dezza (1792–1851),
Beethoven's friend, student and one-time love interest (he is thought to have proposed to her in 1810, but that she turned him down to marry a more 'sensible', 'secure' choice, an Austrian nobleman Wilhelm von Droßdik instead). The bagatelle was found among her personal papers, so it is not improbable that it was meant "for Therese", and a copying error led the trail to "Elise" instead.
Enter candidate number two: Could "Elise" have been German soprano Elisabeth Röckel (1793–1883),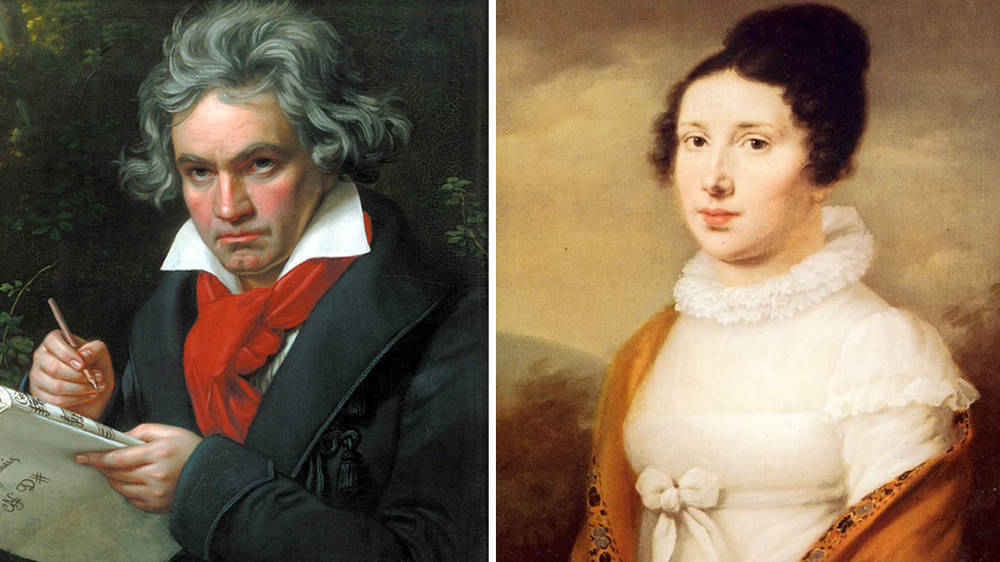 also a friend of Beethoven (her elder brother Joseph August Röckel, played Florestan in the 1806 revival of Beethoven's opera Fidelio). All of seventeen at the time Beethoven is believed to have written his arguably most famous tune, and whom he also wished to marry, according to German composer and musicologist Klaus Martin Kopitz. She was called "Elise" for short as well. She would eventually marry another friend of Beethoven, the Austrian composer and virtuoso pianist Johann Nepomuk Hummel (1778 – 1837). The friendship between the two composers endured many highs and lows (Beethoven's genius hugely eclipsed Hummel's own career) and Hummel would improvise at Beethoven's memorial concert at the latter's request. Bizarrely, the couple saved a lock of Beethoven's hair, which is now in the Beethoven Center of the San Jose State University.
But perhaps not as bizarre as all that, or maybe even worse: Russell Martin, in his book 'Beethoven's Hair: An Extraordinary Historic Odyssey and a Scientific Mystery solved" writes in the very first page that "By the time he was buried, Beethoven' head was shorn by the many people who wanted a lasting memento of the great man."
In 2020, Kopitz published an extended English version of his original research in German in The Musical Times, titled 'Beethoven's 'Elise' Elisabeth Röckel: a forgotten love story and a famous piano piece.' He makes a compelling case for Elisabeth Röckel being the "Elise" in question: she was called "Elise", was a close friend, knew Beethoven during the timespan of all the available sketches and source material for WoO 59, and departed from him in April 1810, the time of the dedication. She ticks all his boxes. That Beethoven laboured over it for two years possibly signifies it could have been a true labour of love. Kopitz also speculates that "Elise" is implicitly spelt out using German terminology for music notes (E flat is the enharmonic equivalent of D sharp; E flat written as 'Es' in German and sounds like 'S'). But he also concedes: "Of course, everyone may form their own opinion."
Lastly, how about another "Elise"? Another German soprano Elise Barensfeld, born Juliane Katharine Elisabet Barensfeld (1796 – after 1820),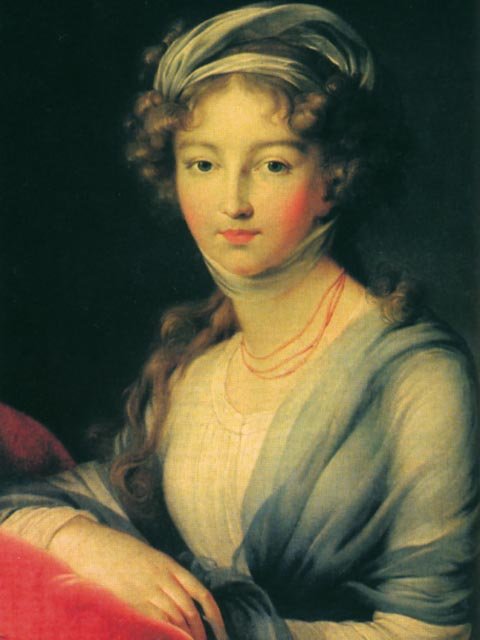 was put forth as a possibility by another German musicologist Rita Katherine Steblin. Barensfled was another friend of Beethoven although it isn't clear how close; possibly she was his piano student. She would have been just thirteen at the time of the dedication.
"Für Elise" was in the news earlier this month for very non-musicological reasons, however. When Russian police arrived to arrest ophthalmologist Dr. Anastasia Vasilyeva,
the head of a medical union linked to opposition leader Alexei Navalny, breaking down her front door at 3 am Moscow time, she was prepared (as The Economist put it on 1 February 2021) "not with her lawyer, or a suitcase packed for a spell in detention, but with a highly polished performance of Beethoven's 'Für Elise' on her white, upright piano." The scene that unfolded "combined the political farce of Armando Iannucci with the high camp of Pedro Almodóvar". In the video that went viral, you watch and listen to Vasilyeva continue playing while an officer asks her to sign a paper to surrender her phone and computer for inspection. "You could applaud", she tells the policewoman after her performance.
Music as protest is not new to Russia or to Soviet Union before it. An eloquent case in point is Dmitri Shostakovich who had to stash many of his compositions away from Stalin's censors, and leave tantalising encoded defiant statements right under the censors' noses in the works that did get published.
Beethoven's music has been a mine of inspiration for protest, but usually the go-to pieces have been his revolutionary symphonies, notably his Third, Fifth and Ninth. This is the first time one of his lighter miniatures has been called into service for this role. The reasons Vasilyeva chose it might be practical ones: she had to work with what she had to hand (her upright piano) at short notice; it might have been a piece she particularly loved, or could summon up the wits to perform at 3 am at an obviously very stressful time for her (she is still under house arrest and not allowed to give press statements).
But what is intuitively clear is this: 250 years after his death and close to two centuries after his death, if Beethoven in the after-life could see how his music (even his bagatelles!) is still being turned to, in order to strike a blow for Justice and Freedom, one can almost hear him chuckling in approval and delight. A caged bird can still sing, whether in India or in Russia.
(An edited version of this article was published on 28 February 2021 in my weekend column 'On the Upbeat' in the Panorama section of the Navhind Times Goa India)