This column is overdue by little over a week. My father, Dr. Manuel Francisco Dias (27 November 1928 – 21 August 2000) would have been ninety this year. Although it is almost two decades since he left, all too soon, all too suddenly, it still seems like it transpired much more recently. Time has managed to dull the pain from a stab to an ache, but it's still there.
In so many ways, he influenced the person I am today. I could write reams about this, but I'll confine myself to a few vignettes:
I was inescapably surrounded by music. The very few memories of my toddler years in Berlin (then West Berlin, West Germany) involve staring transfixed at the glow of the bulb on our Philips record-player as I listened to music. In our Panjim home, there was even more music-related paraphernalia: the old family gramophone, stacks of shellac records, 78s, and later additions of 45s and LPs; the impossibly weighty spool- tape-recorder, precursor of the audio-cassette. The music spectrum included the earliest Hindi films, Konkani, and lighter fare, but the bulk was western classical music. The earliest 'song' Daddy taught my brother Victor and me, was the Ode to Joy chorus from the final movement of Beethoven's Ninth Symphony, in German: "Freude, schöner Götterfunken…"
To this day, I know that text by heart.
As if that weren't enough, there were books about composers and operas, and record-sleeves, many in German and Portuguese and even other languages, but enough in English for me to try to make sense of the new sound-worlds. My impromptu 'listening hour' was in the afternoon, as the family rested. I began with nursery-rhyme records, moving on to light music, then Strauss waltzes, and then on to 'heavier' music, which initially I didn't care for so much, but over time and repeated listening, grew on me. If Daddy caught a familiar segment, he would come in and 'air-conduct' with me, and if I had trouble understanding something on the record-sleeve, he'd explain it to me. He'd translate the lyrics of the songs of Edith Piaf, Amália Rodrigues and Heintje for me as the music played. Each time I hear those songs, I can still hear him do that.
One song that he could never sing without a lump in his throat or tears welling in his eyes, was 'Adeus korcho vellu'. That effect has rubbed off on me too.
Our violin lessons were a throwback to his own lessons, from legends like Dominic Pereira and Micael Martins. One of my violins is a family heirloom, put together by my great-uncle Eng. Luís Bismarck Dias, from whom I got my own name.
On my tenth birthday, I was crestfallen to receive from Daddy, not an age-appropriate story-book or toy, but an unabridged copy of the epic 'Os Lusíadas' by Luís Vaz de Camões, in the original Portuguese, no translation. (This was a typical Daddy trait: presents to others were actually gifts for himself!). "It's by another Luis!", he told me cheerfully, ignoring my disappointment.  But then, on our regular trips to the old Central Library (Livraria Central, Pangim), he'd put the epic into context against the marvellous azulejo tableaux by Jorge Colaço in the entrance, and the cantos, stanzas and pictures would come to life as he recited them with much melodrama.
Today, I'm grateful he made that gift.
The house was, and still is strewn with books everywhere, in English, Portuguese, German, French, and to lesser degree in other languages. He introduced me to Shakespeare's plays, and could recite many extracts from memory. I read Charles Dickens, Victor Hugo, Alexander Dumas and so many others due to him.
I still remember the excitement when the full set of Encyclopaedia Britannica arrived in the 1970s, the 'Google' of its day. We'd pore over the atlas together, and he'd explain the strategic importance of the Suez canal, and hoe geography influenced history, and so many connections between seemingly disparate disciplines.
With me perched on his lap in his armchair,  Daddy quite literally showed me the world.
Everything he read, even borrowed library books, was underlined or marked by him. I found it very irritating then, and hid books from him that I treasured myself. But today, as I unearth his scribbles, almost on a daily basis, like time-capsules from decades ago, I feel he's still communicating with me.
We had father-son tiffs galore, and I would give him the silent treatment, sometimes for days. His peace offering would usually be an earmarked newspaper or magazine article that he thought would interest me, left by my afternoon tea-cup. And so the ice would be broken.
He was obsessed with hanging porcelain plates on the walls, and we would be roped into the logistics. He loved to hand-paint outlines of drawings and paintings by Picasso, Chagall, Toulouse-Lautrec, on those plates. And he'd hang framed reproductions of the Great Masters on the verandah walls. Our task was to take them down when the breeze was too strong, and then put them back again. They were my entry-point into art, as were the paintings and sketches (each with their own little story!) of Angelo da Fonseca, a family friend and fellow Zuenkar.
He hero-worshipped the leading lights of the Independence movement, and pictures of Nehru, Gandhi and Ambedkar jostled for space alongside close family relatives, as if they were close family members themselves.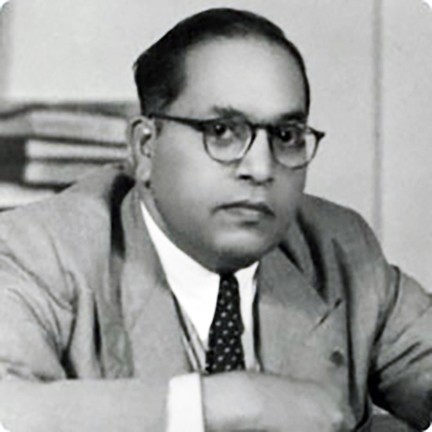 He didn't believe in owing anyone anything, and even a utility bill had to be paid at once, as soon as it arrived, as if it were a ticking time-bomb.
When my brother and I were very young, much too young, he'd quiz us: "What can never be bought or sold?" The answer: "Integrity of character." We would repeat it uncomprehendingly. But it stuck in our psyche.
Although Daddy's family was among the first to own a motor-car in Goa, and during his childhood had three of them, he showed no inclination to learn to drive himself, or to buy one for his own family. I suspect he was more inclined to either public transport, or to walk or cycle. In his Wadia college days in Poona, "Mr. Dias" was a familiar sight on its streets, seen cycling here, there, everywhere.
I can still picture him in my mind's eye, wheeling our first red bicycle into the house, and thus beginning our own love-affair with cycling. And how he loved to walk! Until the last decade or so of his life, one had a tough time keeping up with his brisk pace.
His stories of childhood pranks (many of them cycle-related) and memories of trips to the family property in Tontem, hearing the growl of tigers at night, are legion.
His knowledge of local history and family history was phenomenal, and I deeply regret not paying more attention when he attempted to tell us about this. This would usually happen at mealtimes, but when we were growing up, it all seemed much too abstract and faraway compared to all the interesting things at school and with friends. I can now remember only snatches of his monologues. The loss is mine, all mine.
Eclipses, comets and other celestial phenomena were major events in our house. We'd go armed with Xrays (many of them over each other) to view solar eclipses, and binoculars to gaze at nocturnal spectacles. It was more fun than any school assignment ever was.
We went through an arborics phase as well, collecting pieces of driftwood, roots, branches that variously resembled snakes, the human form, and the countenance of Jesus with crown of thorns.
His love of sprouted moong dal allowed us to watch the stages of germination of seeds.
Daddy was also my ENT doctor. He'd periodically sit us on his lap, and clean our ear canals of wax. Funnily enough, that's one of the things I miss very much after he passed away
Although I didn't realize it at the time, Daddy was extremely methodical. I see it now in the way he organized his books on bookshelves and in bookcases, and in the way family documents were filed away.
He wasn't much of a cinema-goer, yet I remember him taking me to see Tchaikovsky's 'Swan Lake' on Cine Nacional's big screen; 'The Great Waltz', a biopic of the Waltz King, Johann Strauss II; and 'Animal Safari', which awakened a lifelong interest in wildlife, and a desire (still-unfulfilled) to visit that continent. 'African Safari' has an amusing side-story: Daddy wasn't used to queuing for a ticket, and some misunderstanding led to us going to see 'Pocket Maar' instead! Daddy was furious, and marched me off (although I wanted to stay!) as soon as the film began.
Daddy wasn't a church-goer either, but boy, did he know his Bible, in several languages! He could quote chapter and verse, and tell you which episodes in Jesus' life were described in which Gospel, and the chronological order of Popes through history and so much more.
When I entered MBBS, he relived his student days vicariously through me, constantly poring over my textbooks (which I absolutely forbade him from underlining!), and offering aide-memoires. One that he found particularly funny was how to remember that the left heart valve was called 'mitral': "Remember, bishops wear a mitre, and bishops are never right!" and he'd laugh at the joke every time.
When I got to England in 1998, the streets were littered with connections to him: Covent Garden, the Globe and Stratford-upon-Avon, Baker Street (Conan Doyle and Sherlock Holmes), the National Gallery… I had the expectation that at some point my parents would come over, and we'd visit all these together. But in 2000, he was gone. Numb with shock, I came home to bury him, and returned to work. On a free weekend, I visited the National Gallery, and when I got to Caravaggio's 'The Supper at Emmaus', I sat down on a viewing-bench. The floodgates opened and I wept uncontrollably as I hadn't done before, knowing that we'd never experience all this together.
But he lives on in my son Manuel: the book-craziness, argumentativeness, love of chess, and the "I-need-to-be- alone, just- to-think" moments. Happy 90th, Daddy! Always remembered, never forgotten.
(An edited version of this article was published on 09 December 2018 in my weekend column 'On the Upbeat' in the Panorama section of the Navhind Times Goa India)