The latest issue of The Strad magazine carried an article "Why do South Korean string players do so well at competitions?"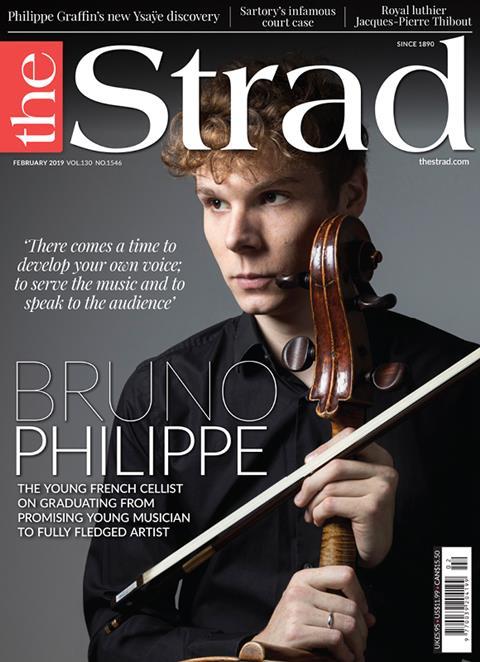 It was shared on their Facebook page, with this provocative, clickbait extract: "Just as daughters of the well-to-do in Europe's patriarchal bourgeoisie societies of the past practised the piano in preparation for becoming accomplished housewives, talented Korean daughters have a better chance of capturing the attention of a 'good husband'."
It attracted revulsion and condemnation from the readership of string players and pedagogues from all over the world. The comments ranged from one-liners like "Ugh! Strad fail!" and those in agreement chiming in, "To say the LEAST!", to much more verbose rebuttals.
Not surprisingly, the link to the article was taken down within hours of its being uploaded on Facebook. Several dedicated readers were sufficiently outraged to cancel their subscription to the magazine.
The title of the article promised so much, and I waded into it so eagerly, but the extract that was available online before it was taken down was disappointingly sparse, and ended with the sentence that caused offence to so many.
I have since read online that the full, four-page article is much more balanced, and I hope to read it soon if possible.
I had hoped the article would address so many questions I have in my mind, not just about South Korea's success story, but of so many other countries in South-East Asia as well (Japan, Singapore, China, Taiwan).
What is it about the milieu, the ethos in those countries, that makes little children practice so hard so early and for so long every day, and that makes parents encourage their children to put in the long hours and hard work? How do parents juggle family routine, their own jobs and lives, as well as the school and extra-curricular activities of their children apart from music, and how do they afford not just the money but also the time to ferry their children to lessons, masterclasses, rehearsals, competitions?
We hear of just the success stories, but do some families also attempt but drop out for whatever reason? If so, what happens to those children? Do they continue to play, or is the experience traumatic for some and leave psychological scars? Do families, both the child, and the parents/guardians and extended family enjoy the process of the study and pursuit of music, even if the child doesn't go on to win awards or competitions?
Does strict adherence to a rigorous practice regimen sometimes cross the line into child physical or psychological abuse? To what extent is the threat of punishment (physical beating, or withholding food or water, or some sought-after pleasant diversion other than music, by a child, such as time on the playground with friends, a toy or video game) implicit in some of these regimens? These questions are pertinent not just to South-East Asia, but every time one watches a YouTube video of a three- or four-year old from any part of the world play a piece well beyond their years. The mind conjures up all sorts of stereotypes to rationalize how an incredible feat is accomplished, but I suspect that love of music and a willingness to work at an instrument because of it is the foremost factor.
The Strad article readily acknowledges that "the undeniable technical prowess and – crucially – musical sophistication of these young and ambitious instrumentalists is quite phenomenal", and that the World Federation of International Music Competitions (WFIMC), which represents 122 contests in 40 countries, has registered a recent increase in South Korean candidates entering international events.
That not just South Koreans, but South-East Asians in general are storming all the citadels of western classical music is an indisputable fact. Everywhere one cares to look, not just competitions (and not just string players, but also pianists and singers), but plum positions in major orchestras and opera houses around the world, their representation has increased to the extent it is now accepted as a given.
This is all the more remarkable because so many of the South-East Asian countries mentioned have a history of deep suspicion of the West, and things perceived as 'western'. Although music conservatories in China produced instrumentalists and composers in the 1950s, western music was banned altogether during Chairman Mao's Cultural Revolution. But the turnaround after that has been nothing short of dramatic.
Japan's policy of isolationism ended with American Commodore Matthew C. Perry's 'gunboat diplomacy' of 1853, the imposition of unequal treaties by other imperialist powers as well, and the fall of the shogunate in 1868. Western classical music flourished even further in its post-World War II history.
As for South Korea: The Strad article quotes Emeritus professor Joseph Kim of Seoul's Hanyang University who dates the country's initial encounters with western classical music to shortly after the Korean War (1950–3).
The yawning gap between the advances made by the South-East Asian countries and our own is commented upon in the February issue of Gramophone magazine in their coverage of the Symphony Orchestra of India's tour of the UK this month.
Its author, Simon Broughton writes: "Certainly the comparisons are startling. India (1.36 billion) and China (1.4 billion) have almost the same population, yet China has over 70 orchestras to India's one. Tokyo has eight orchestras for a population of 9 million, while Mumbai's one orchestra serves a potential audience of double that (18 million)." Clearly, we have a lot of catching up to do.
An iconic role model can do wonders. In The Strad article, violinist–conductor Jehi Bahk of the University of Suwon, in Hwaseong, speaks of the motivation provided by the success story of Kyung Wha Chung, "the first violin star after the Korean War, which "led to a boom in regimented, dedicated practice, and because their hero was female, classical music became a chiefly female business compared with male-dominated Europe." This isn't entirely true, as there are scores of highly successful male Korean musicians as well.
But the point is well taken. China has its own classical music superstars, with the likes of Lang Lang spawning a similar "boom in regimented, dedicated practice", and so also does Japan, with Seiji Ozawa, Midori, Mistuko Uchida, and so many others.
Why does India, and indeed our whole South Asian region, lag so far behind South-East Asia? Could it be, as a British conductor once said to me, that we lack the "application factor"? Even the more advanced of our young budding musicians (barring some exceptions, I hope) will have to acknowledge that they practice far fewer hours a day than their South-East Asia counterparts. But we have "application factor" in spades when it comes to cricket, information technology, mathematics, or the sciences.
Or could it be that our youth and their parents do not see viable (forget about lucrative) career paths or a future in western classical music? This is an issue that has to be tackled on so many fronts, but uppermost among them is a robust, comprehensive, world-class music education system, which we have to admit to ourselves is not readily available on the ground.
(An edited version of this article was published on 03 March 2019 in my weekend column 'On the Upbeat' in the Panorama section of the Navhind Times Goa India)